Bennett Mirror Technologies
Dedication to advancing mirroring technology and consistently producing superior quality convex mirror systems is the cornerstone of Bennett Mirror Technologies success. This dedication underscores a range of products without equal - DuraVision™ convex mirror systems.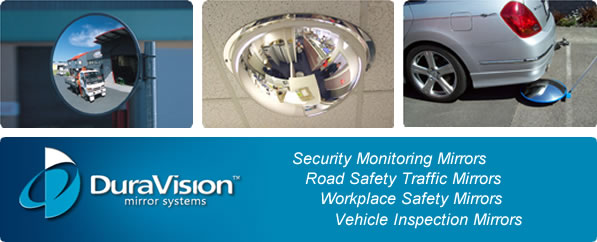 DuraVision™ lets you observe the otherwise unobservable thanks to an extensive range of acrylic, polycarbonate and stainless steel convex mirrors. They range from impact and UV resistant indoor mirrors to weatherproof unbreakable mirrors suitable for outdoor use. Our advanced mirror manufacturing techniques ensure a reflective surface that gives clear, undistorted image for years after purchase. They are ideal to detect and prevent retail theft, allow safe movement around industrial sites and to avoid collisions in blind traffic spots.
REFLECTING OVER 70 YEARS OF EXPERIENCE